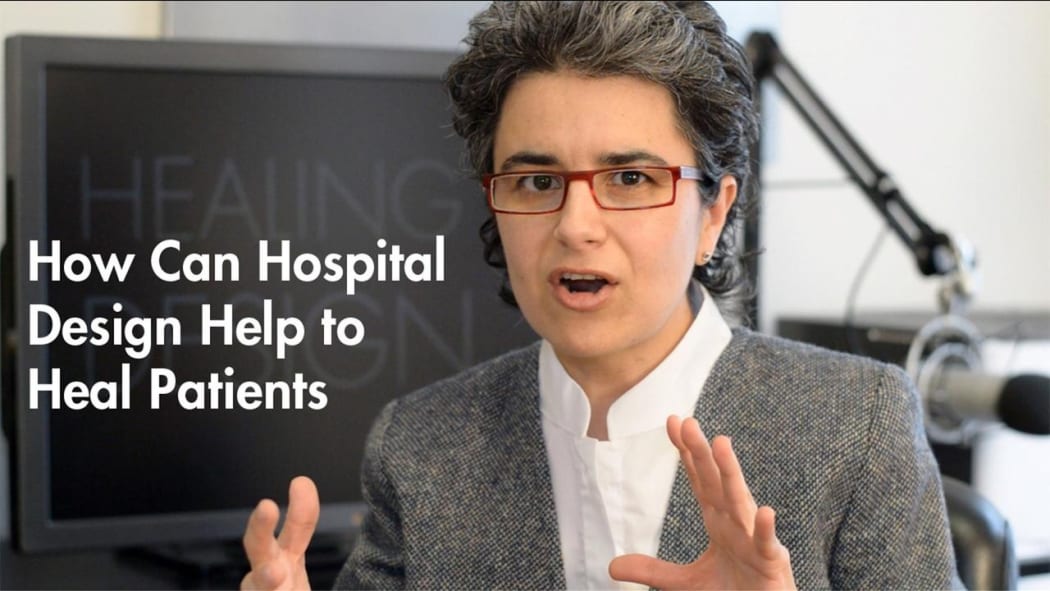 Micro-Lecture Introduction
How can hospital design help patients to heal more quickly and with better quality? In this Micro-Lecture you will learn the importance of stimuli synchronization and how to use it within your designs to strategically help your building occupants thrive.
Micro-Lecture Transcript
00:00 Maria Lorena Lehman: How can hospital design help patients to heal better? I'm Maria Lorena Lehman, Founder of Sensing Architecture, and in this micro lecture we're going to explore how hospital design and environmental design thinking can help patients and occupants heal more quickly and with better quality. In today's hospital designs, often the environment works against or to the detriment of the patient. You see, environmental features like healing technologies, or lighting, or room color and other sorts of environmental elements are not working together. They're not synchronized for the specific needs of a patient or occupant within the healing environment. Now if we flip this on its head, you as a designer can begin to think about architectural design and the elements within your design as being synchronized. As these elements emit stimuli that patients perceive, they can be synchronized to target specific patient preferences, specific patient illness type or medical team treatment for that patient. The environment can even help the medical team as it supports and fosters healing for the patient, and this can extend well beyond healing environments as well.
01:30 MLL: If you think about the elements within your architectural design as all working together, emitting stimuli in a synchronized fashion in time; then in places like hospitals, you can have the view out of the room window or the monitor or television in the room (if there is one) can be working together with room healing technologies that monitor patient healing progress, room color and furthermore as architecture gets more interactive, all of these stimuli can begin to be transient and change in real time, again coordinated with one another. And once you begin to coordinate such stimuli to help treat patient illnesses so that they can heal better, you can target the five levels of occupant experience: the physiological, the intellectual, the emotional, the behavioral and the spiritual. By thinking of these five levels as you synchronize architectural element stimuli, you'll begin to notice that occupants will actually thrive within environments, particularly in healing environments. They'll be able to heal faster and better with the help and support and nurturing from the environment that you create. Thank you for watching. This is Maria Lorena Lehman, Founder of Sensing Architecture.